Regional Workforce Development Plan

The Workforce Partners of Metropolitan Chicago has drafted its Workforce Innovation and Opportunity Act (WIOA) Four-Year Plan for the Workforce Innovation Areas of the Northeast Economic Development Region (NEEDR) – Cook, DeKalb, DuPage, Grundy, Kankakee, Kane, Kendall, Lake, McHenry, and Will Counties. This Plan will be integrated into the State of Illinois Unified Four-Year WIOA Plan to address local and regional workforce needs. To view the Regional Workforce Development Plan click HERE.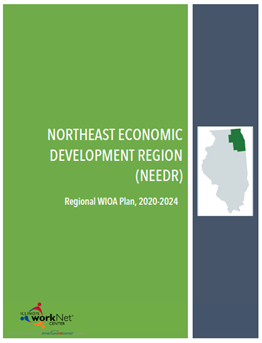 The plan may be viewed on-site at the Local Americas Job Center, M-F 8:30am-4:00 p.m., or at the Workforce Partners of Metropolitan Chicago: http://www.workforcepartnersmetrochicago.org/regional-workforce-development-plan/. Comments will be accepted by email to jjpoynter@mchenrycountyil.gov subject: Regional Plan Comments, through Tuesday , March 24, 2020.