Youthfutures is an online directory of resources available to young adults in the metro Chicago region.
Use this tool to find youth-focused career and employment preparation programs and social and educational services.
WIRE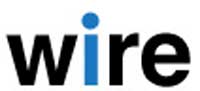 Sponsored by the Chicago Jobs Council, the Workforce Information and Resource Exchange provides information on training and service providers in the metropolitan Chicago region.
The WIRE is designed to support front line providers, advocates, policy makers, and other workforce development stakeholders in Chicago and Illinois. Click here to learn more.
Make sure your organization is registered!
Links to Useful Websites
The Workforce Boards of Metropolitan Chicago is a regional workforce investment consortium. To succeed in our efforts to improve the metropolitan Chicago region's workforce system, we coordinate with other agencies on both the local and national levels.
Below are several links to such organizations' workforce development websites.
Bureau of the Census
Federal Statistics
Federal Workforce Investment Act (WIA)
Illinois Department on Aging
Illinois Department of Commerce and Economic Opportunity
Illinois Department of Employment Security
Illinois Department of Labor
Illinois Department of Veterans' Affairs
Illinois Industrial Commission
Illinois Work Information
Illinois Workforce Development Website
Illinois Workforce Investment Boards
Labor Market Information
National Association of Workforce Boards
Social Security Administration
US Department of Labor
US Department of Labor - Bureau of Labor Statistics
US Department of Labor Employment and Training Administration
Veterans Benefits Administration
Welfare-to-Work